EDMONTON — There are a ton of travel credit cards out there, offering pretty sweet bonuses (like points redeemable for flights or credits) and travel benefits like airport lounges, free baggage, or travel insurance. The key is finding the best ones. We've worked our way through our fare share of these cards and done plenty of research on what's out there, and a few stand out as our favorites that we feel most Canadian travelers can use to improve their travel enjoyment and save money.
(NOTE: Some of the offers have changed since publishing this article iin April 2018. Read the details before signing up for any of the cards.)
Amex Platinum Personal
This is the ultimate credit card. Although there's an eye-opening $699 fee, this essentially pays for itself after the first year, due to 60,000 points sign-up bonus (which is worth $600 if you sign up from a referal link- see below), and a $200 travel credit for a booking made through Amex – that's $800 alone and you already have the first year's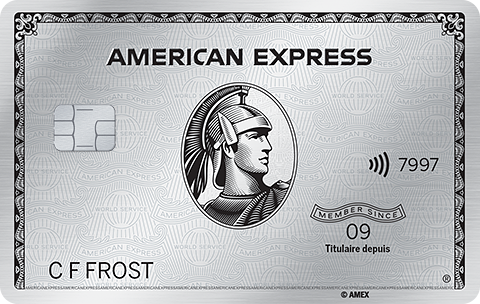 fee paid for and then some! Best of all, at least for frequent fliers, you get unlimited no-fee Priority Pass lounge visits (including one guest, which outdoes pretty much any card with so-called lounge access), which you can find only on the Canadian personal (not business) version of this card which is at minimum a $400USD per year value. Incredible. Not to mention Amex Centurion lounges only open to cardholders. You also get useful status upgrades at hotels including Marriott Gold (after status match with the SPG Gold upgrade you will be awarded), as well as Hilton Gold. Some hotels offer free upgrades, concierge lounges, free breakfasts and other amazing perks with these statuses. Well worth it. For more info see here for our original link, with all benefit information.
♣ Sign up (with our referral link – you get 60,000 bonus points through this link).
SPG Starwood Preferred Guest Amex
SPG/Marriott offer some of the world's best hotels and with this card you can stay at some of them as a bonus for only the price of the yearly card fee. You get a bonus of 20,000 SPG points (equal to 60,000 Marriott Rewards points) with this card, which is equal to up to 2 nights in a great luxury hotel or up to 4 nights in a Marriott. The fee is $120 per year I think it's worth it. This is especially nice if you also have Marriott or SPG status (for easy access, get the Amex Platinum see above) and can get upgrades and free breakfasts or concierge lounge access (at some hotels) with your your free stays!
♠ More info, or to sign up through our referral link (non-referral link if preferred)
Westjet World Elite RBC Mastercard
This card is great because of the $250 Westjet dollars sign-up bonus, the free companion voucher (which can definitely help you save money especially on a more expensive flight), and free luggage for everyone traveling with you. If you travel Westjet often (and you probably do if you travel within Canada or to the US) then you will definitely save some money. You even get 1.5% on anything you spend as Westjet dollars. Note that this card has a $119 annual fee but with the sign-up bonus of $250, the companion voucher, and free baggage for up to 8 people per flight, the cost is easily outweighed by the benefits. This is a must-have card.
♥ Sign up here for Westjet World Elite Mastercard (Not a referral link).
Amex Gold
This one is great for the sheer simplicity of it. Sign up, get the first year free, and get 25,000 points free upon spending $1500 in the first 90 days. That's $250 value in points, and you only pay the fee after the first year. These 25,000 points can be transferred to Aeroplan points if you'd like, for example, with 25,000 points being equal to a flight anywhere in North America through Aeroplan. It also comes with some good insurance benefits. It's sort of the budget version of the Amex Platinum but many people have both because of the dual rewards benefits.
♦ Sign up (with our referral link – you get 25,000 bonus points through this link)
Any questions? Comment below.